Treat Hip Pain Fast with Acupuncture!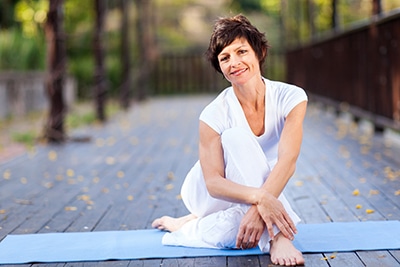 Joint Pain, Bursitis, Groin Pain
Looking for an alternative to treat hip pain? Acupuncture treats hip pain! Hip pain is one of the most sought after treatments at my acupuncture clinic. And one of the easiest conditions I treat!
When people come in with pain in the hip, I ask them to show me 'where is your pain'? Hip pain means different things to different people but generally my patients will indicate the areas surrounding the hip joint. These include buttock pain, pelvic pain, groin pain, or pain on the side of the hip. Sometimes hip pain feels like it is radiating from the low back. Or it may radiate into the leg, knee, ankle, or foot from either the low back, buttock, or the hip joint itself. Acupuncture to the rescue!
What Causes Hip Pain?
Causes of hip pain include bursitis, osteo-arthritis, pain after hip replacement, groin pulls, ilio-tibial band (ITB) syndrome, and pain referring from the low back.  I have helped many patients with hip pain due to these issues find relief.
How Does Acupuncture Work for Hip Pain Relief?
Acupuncture clears blockage in the meridians. Meridians are channels that carry energy and blood flow to the muscles, joints, tendons, and bones. Blockage in the leg channels are responsible for hip and leg pain.  The leg channels travel through your entire back, low back, and down into your leg. If you have blockage in your low back or hip, chances are you have pain.
There is a Chinese saying translated to English which states: No free flow = pain, free flow = no pain. The illustration below is a perfect example of how blocked meridians cause problems in the body. If a hose can't carry water to water a plant, the plant suffers due to lack of water flow. Similarly, in your body, the area that is not getting sufficient flow suffers damage. Acupuncture restores free flow by removing blocks that are disrupting the meridians of your leg.
Hip Pain Research Studies
Acupuncture Demonstrates Improvements in Hip Pain
A study conducted to compare the effect of routine care with acupuncture and without in the treatment of osteoarthritis related to hip pain was done over a three month period. Almost 3700 people participated in the experiment and received 15 sessions during the three month study. "These results indicate that acupuncture plus routine care is associated with marked clinical improvement in patients with chronic OA-associated pain of the knee or hip."
Patient Reviews for Hip Pain
"I have been on a journey for the past four years.  It all started when I bent down one day with my then two year old and blew out my back.
After a rare major spinal surgery I was told my sciatic nerve damage was permanent.  I have degenerative disc disease, a cracked sacrum and chipped vertebra.  Living in chronic pain throughout my body, on prescription medicine and cortisone injections became an unsuccessful way of life.
My journey towards an active and healthier lifestyle took a turn for the best a year ago after five acupuncture sessions with Margaret.  Margaret not only listens intently she hears you.  She evaluates your treatments at every appointment.  She has patiently worked in healing each and every muscle in my body working to relieve me of my chronic pain.  Margaret has guided and educated me on how diet and supplements affects my health.
When I met Margaret I felt helpless with my life from the chronic pain, I was overweight and moving with minimal mobility.  Today I take organic supplements, eat better, work out on a regular basis and see Margaret for maintenance.  Margaret is not only an outstanding, trustworthy Practitioner who takes pride in her chosen path but she genuinely cares about each patient and works to see positive results.
Thank you Margaret for your patience, care and for each and every time you have gone above and beyond.  I am healthier in mind and body. Namaste."
"After I had exhausted all avenues to relieve the extreme pain in my hip a girlfriend of mine suggested acupuncture.  I met with Margaret and after she evaluated my situation she told me she would be able to help me.  After a couple treatments I was already pain free. I suffered about a year with the pain in my hip….taking medication every day just to function.  I actually had lost all my muscle tone in my thigh because I had been favoring the leg for so long.  We are now working on building the muscle back with exercises that she has suggested and getting my range of motion and flexibility back with additional acupuncture treatments. I can't thank Margaret enough for helping me…..she gave me my life back!"