Acupuncture Treatment for Digestion Relief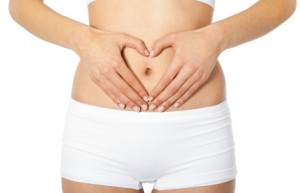 How's your digestion? Get relief for your digestion with acupuncture! Do you have digestive problems such as gas, heartburn, or feelings of nausea after you eat? Do you experience occasional digestive symptoms such as indigestion or bloating? Sometimes digestive difficulties happen when you overindulge or eat the wrong foods. Perhaps you suffer from more chronic, serious digestive problems such as acid reflux, colitis, or Irritable Bowel Syndrome (IBS). These issues impact your daily life and often require medication in order to not cause damage, such as in the case of acid reflux causing GERD (Gastroesophogeal Reflux Disease).
Whatever the digestive complaint, acupuncture can help! In fact, treating digestion is one of the most successful and sought after treatments at my office! I have successfully treated patients with the following conditions with outstanding results. Patients report experiencing significant symptom relief within their first 5 visits.
We Treat: Acid Reflux, Constipation, Indigestion, Bloating, Belching, Crohn's Disease, Colitis, Diarrhea, IBS and Nausea
Having a properly functioning digestive system is essential for optimal health. Besides being uncomfortable, poor digestive symptoms mean that you are not properly digesting your food and are not getting the proper vitamins and minerals into your body. This may leave you feeling tired but more importantly may lead to other, more serious conditions.
Dr. Tan Acupuncture Eight Magic Points for Digestion
Need digestion relief? Acupuncture to the rescue! I have studied a powerful, advanced acupuncture technique called Dr. Tan's Balance Method. This style of acupuncture treats every type of digestive problem. By balancing the underlying energy disturbance at the root of the dysfunction, your body returns to normal functioning and stops generating uncomfortable symptoms. Read more about Dr. Tan acupuncture and his Eight Magic Points for Digestion
Digestion Relief Research Studies
Acupuncture for Crohn's, Colitis, and Irritable Bowel
An overview conducted by German scientists and published in the 2007 World Journal of Gastroenterology found a total of 18 relevant trials for acupuncture and digestive disorders as published in the Journal of Chinese Medicine. They concluded that the quality of life of patients treated with acupuncture improved significantly, especially notable were Crohn's, Colitis, and Irritable Bowel Syndrome, a condition usually very difficult to treat.
Acupuncture Helps Nausea and Vomiting
More than three dozen studies have been conducted demonstrating acupuncture's efficacy in treating nausea and vomiting. A well known acupuncture point known as P6 located on the inner wrist has been extensively studied for its effects on nausea and vomiting in early pregnancy as well as post- operative and chemotherapy induced nausea and vomiting.
Patient Reviews for Digestive Problems
"I had been suffering with reflux for more than 30 years and many medications later I no longer need any medication and I do not suffer from reflux anymore!!! I have had 20 surgeries and chronic pain throughout my body, Margaret has taken all the pain away with acupuncture, it has been life changing for me, she has given me my life back. I am also being treated for weight loss and I have taken off 33 pounds so far, I feel wonderful! Acupuncture will take your pain away, make you lose weight, stop reflux, I am living proof. This was the best thing I have ever done for myself!"
"I have suffered from years of very unpleasant stomach problems. Constipation along with major stomach pain. I mean tightness that kept me up at night and woke me up in the morning.. A constant knot in my stomach however after only 3 treatments my stomach and digestion issues are resolved. I feel lighter and a sense of balance that I haven't felt in years. I don't even know how to say thank you enough for her care! I have been going to doctors for years trying to resolve these issues.. Margaret is my angel on earth!"
"I was suffering from stomach pain, discomfort, nausea. I had tried various 'natural' remedies including supplement treatment provided by a chiropractor who had helped in the past with stomach issues. I had tried acupuncture many years before for some calf pain but it did not work, nor could I really understand what was happening, what the acupuncturist was doing, etc. But, Margaret is certainly a gifted healer. She pinpointed the source of my stomach distress as stress related and was able to enable me to release much of that stress and negative energy, if you want to call it that, through acupuncture treatments. She offered other alternatives such as NAET but did/has not put any pressure on me to move forward with these. I do still receive treatment from Margaret on a monthly basis to help relieve my stress related stomach symptoms. Margaret and then Brittany always try to work with my busy schedule."